Our themes are easy to use and have very few options that need to be managed to get a great looking site.
We keep in mind that your time is important and having to "learn" a new theme or how to setup a new theme is more work than you need it to be. TSW themes are set to limit a certain number of functions focusing on the important aspects such as social media or page styles. This gives you a more user friendly experience and helps get you started faster without all the learning-curve time.
---
TSW Theme Support
For theme support email Larry at: support@tradesouthwest.com Or utilize the theme supprt in the WordPress repo for that theme.
Relational
LarrysList
TSW Amp
TSW Threeway
TSW Tari
TSW SideOut
TSW Griddy
TSW LikeAWiki
TSW Leslie
TSW
Scheduler
Spiral Notebook
OnLister
Appeal
Three By
Author Note
This webpage is only present to make theme details public and not for any support purposes. (Global support link, above) --- Larry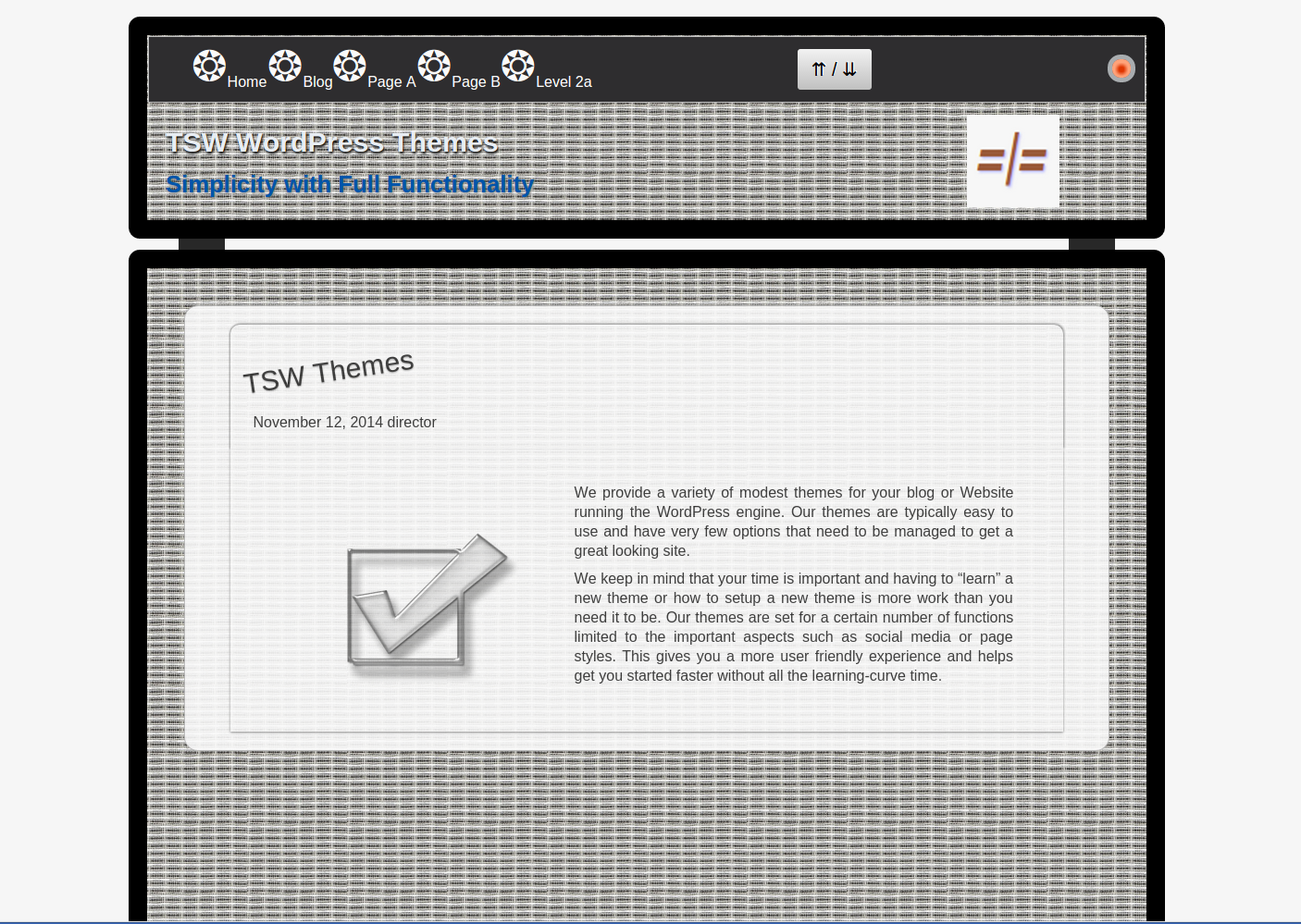 TSW theme Amp

 Amp, is a novelty theme replicating a classic electric guitar amplifier. Theme options include, Upload logo which sits in top of each article; Upload footer background image; Upload background image; Select colors for site links, background of content, text color and whole site background color. Also a header image can be uploaded. Top menu is volume, tone controls and is very basic but no worries as this theme has a mobile-type navigation for menu two and a menu in the footer for menu three. So you will be able to make the top menu work without losing overall site navigation. Sidebar for widgets is in footer.